Septic and
Grease Trap Pumping
COVID-19
According to the Centers for Disease Control (CDC), viruses such as Covid-19 are present in human waste and may be found in wastewater. That means your septic system could be contaminated and can become a danger in the event of a backup. To combat this health hazard, our experts can pump and clean your septic tank as part of best practices to ensure you stay safe and healthy.

SEPTIC PUMPING
All our All County Sewer & Drain Service customers are delivered the best service in the industry. Our expertise speaks for itself and the fact is, all service technicians and our excavation team can handle any repair your system needs. Such services are:
Repairing or replacing baffles Repairing or replacing septic covers (all materials)
Repairing or replacing inlet/outlets & distribution boxes
Installing pre-fab or custom risers to existing septic systems
Visual inspection of all components of the system such as leaks, cracks or holes that may cause property damage
INSTALLATION OF NEW SEPTIC SYSTEMS AND LEECH FIELDS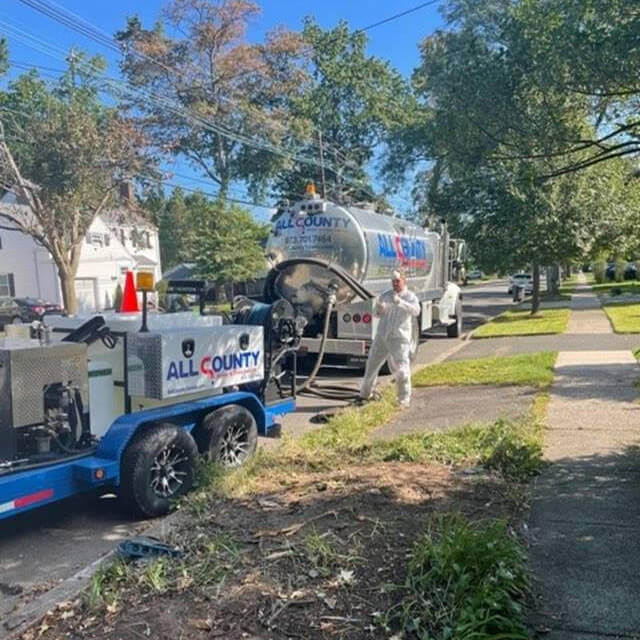 GREASE PUMPING
The average life expectancy of a metal kitchen grease trap is five to ten years because the high-acidity levels of grease and liquids that flow through it just eat away any exposed metal in your grease trap. Today we install plastic grease traps with a longer lifetime. In New Jersey, legislation specifically regulates the location and maintenance of grease traps for restaurants and other businesses. Grease traps must be emptied regularly to prevent the grease from entering the waste lines. When grease traps are functioning properly, they prevent employees from being injured due to leaking or spilled grease and they also keep the sewer lines from being clogged.
HASSLE-FREE GREASE TRAP MAINTENANCE
Partnering with All County Sewer And Drain helps ensure you remain in compliance with all applicable regulations. Noncompliance can lead to hefty penalties, which we make certain you'll never have to face. We'll set you up on a cleaning schedule that follows your city's requirements and we'll even handle your paperwork so you don't have to.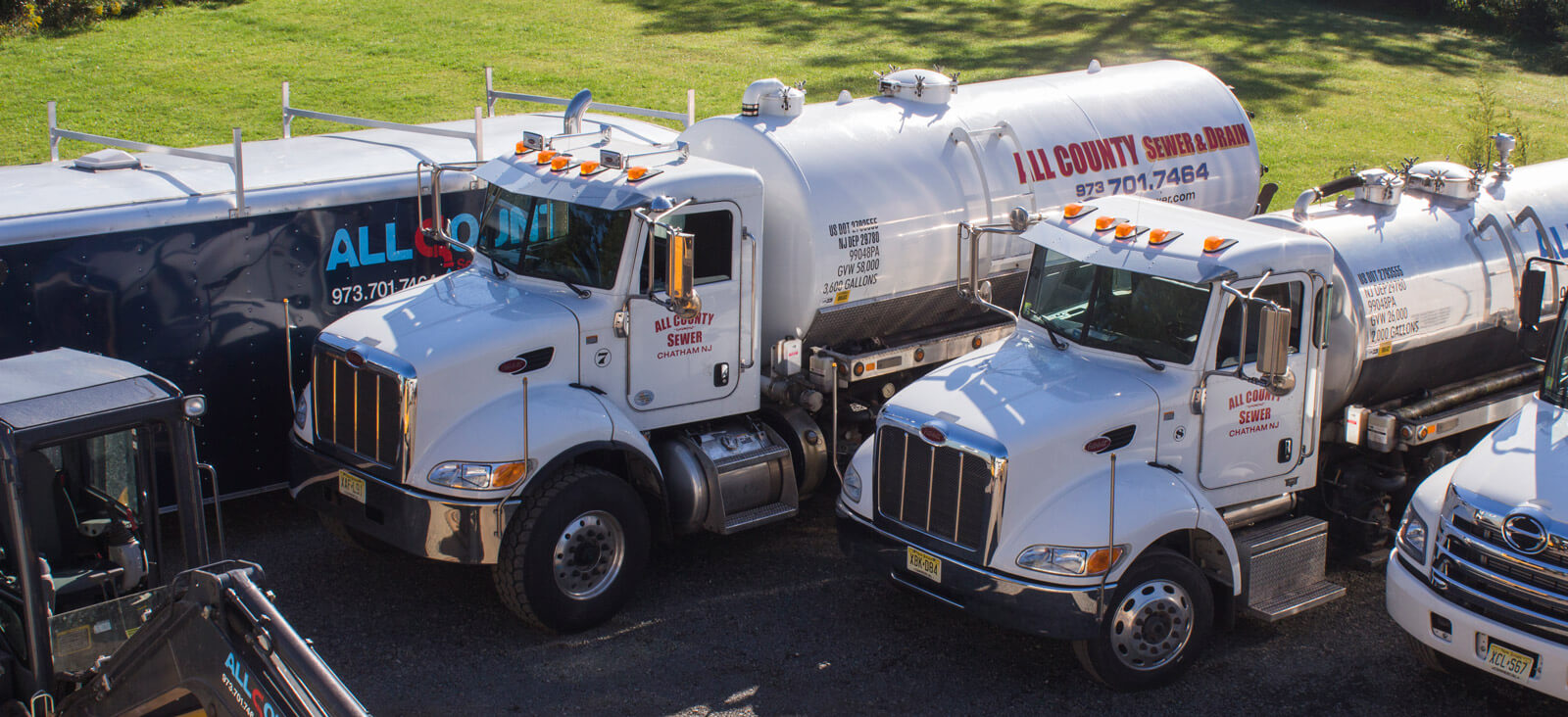 WHY DOES MY
GREASE TRAP NEED MAINTENANCE?
Failing to properly maintain your grease trap can cause major issues
for your kitchen. Here's a list of problems you might encounter:
Sewer Blockage :
If too much grease solidifies within a pipe, it creates a blockage, causing an environmentally hazardous – and potentially costly – overflow.
---
Noxious Fumes :
FOG can become rancid and give off fumes that might be harmful for anyone near the source – including you, your employees, or your customers.
---
Fines :
Violating your local grease disposal regulations can lead to fines, which add a hefty financial burden to the damage overflows can have on your reputation.
---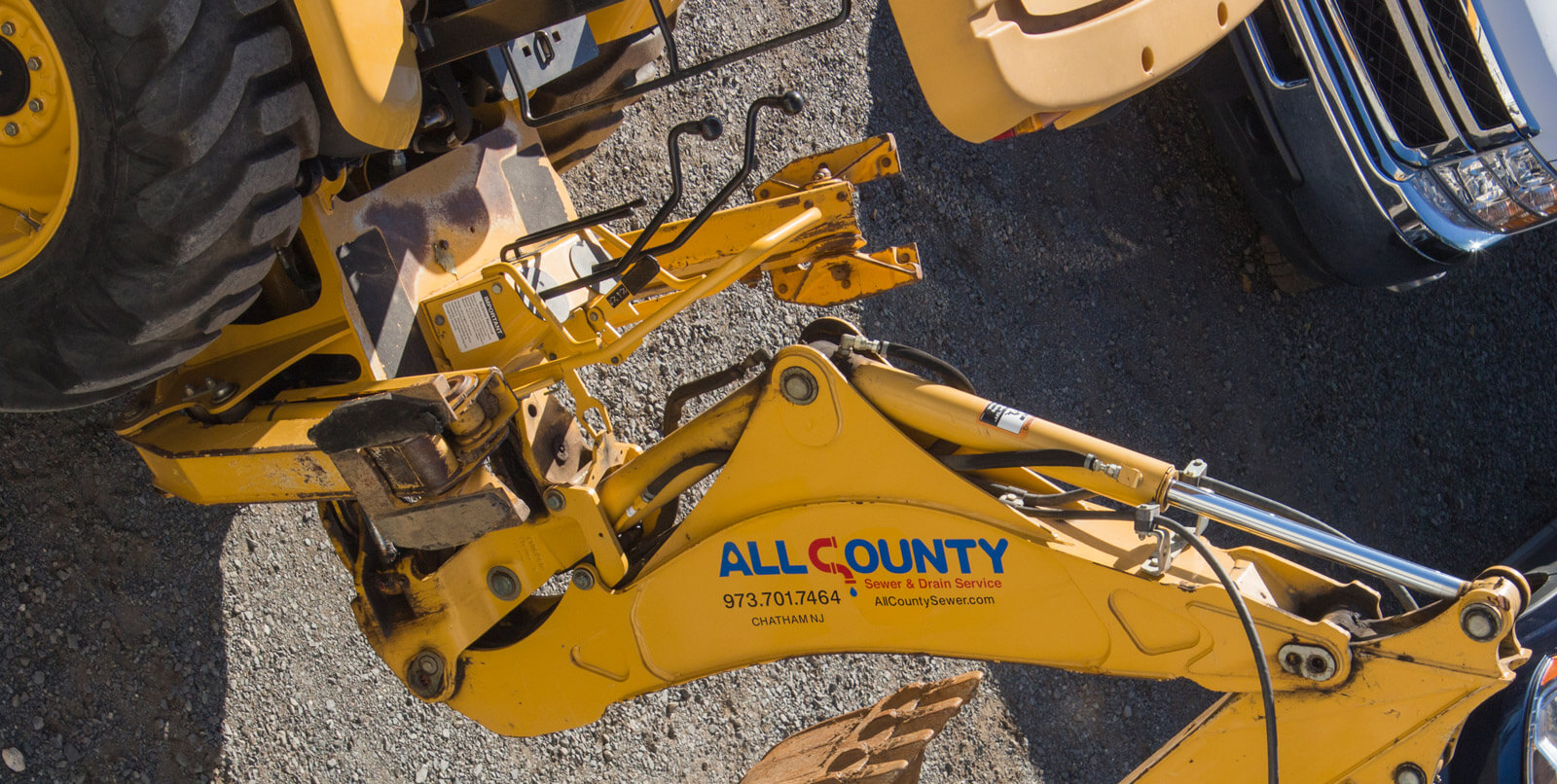 REASONS TO CHOOSE ALL COUNTY SEWER AND DRAIN
We include the following features and benefits in order to put your mind at ease and ensure the best possible service for our customers:
Over 52 Years of Industry Experience : Since opening, we have helped countless homeowners in the area with their sewer jetting and hydro jetting needs.
Developing Relationships with Customers : Customers choose us time and time again because we are reliable, consistent, and affordable.
Don't deal with a clogged drain alone.
for professional solutions.
We treat your home or business like it's our own! Contact us today!
Our office will review your information and contact you.
While every effort is made to keep your information confidential, the internet and email communication are inherently subject to breaches of privacy. Our privacy statement is viewable before your details listed here are submitted
---
---